Point S Executives Speak on How They Plan to Keep Winning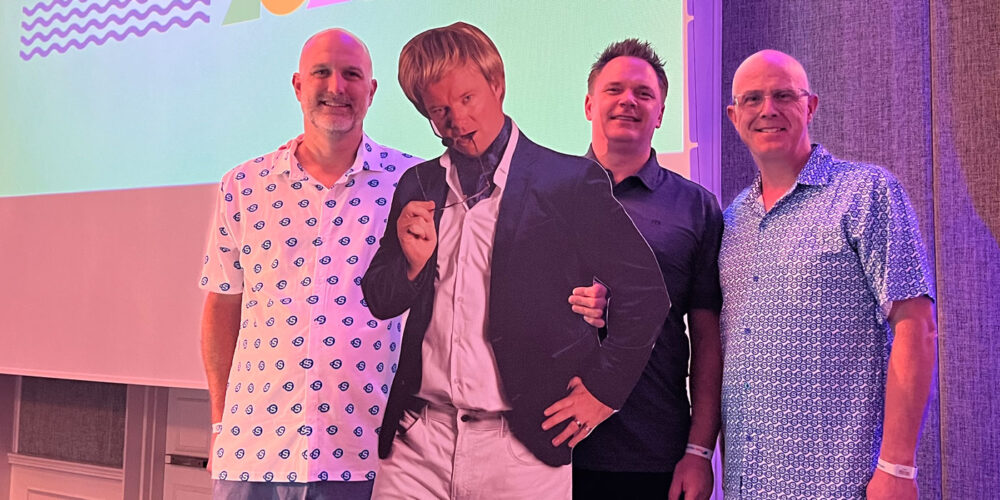 If you're on a ship sailing the high seas and get caught in a storm, you have two options. The first is to stay put, batten down the hatches and retreat all crew members to the lower decks in hopes that this will all blow over soon. The second is to rev the engines and sail unapologetically headfirst toward the darkened waters in hopes that you'll escape to the other side faster and with more experience than your competition.
Your tire dealership is that ship. Unfavorable economic forecasts, seemingly unending supply chain kinks, big box competition breathing down your neck, ever-changing technology and the omnipresent lack of time are all a part of your storm. So, what's your move?
If you're part of the Point S family of dealerships, your directive is to start your engines. And you know what? It's working.
Point S USA is investing more in its personnel and marketing, and last year developed a four-pronged approach to support its members and grow Point S membership. The result: Sales in 2022 were up 10% over 2021 and net income was also up 10% that year, allowing Point S USA to return $7.7 million back to its members – the most ever for the organization. The group added 28 stores last year and has high hopes for adding another 225 within the next five years, with representation in all 50 states.
Believe it or not, "high hopes" may be putting it lightly. Point S's leadership believes they're going to hit this one out of the park. So much so, in fact, that they exposed their ambitions to a packed house during the group's 2023 Owner's Meeting held in Puerto Rico.
To get the scoop on how the group is thriving during times of adversity, as well as how it plans to hit its lofty goal, Tire Review sat down during this year's annual meeting with Walter Lybeck, Point S CEO, Chris Cornelius, Point S chairman of the board, and Clint Young, COO.
Read the interview: https://www.tirereview.com/point-s-executive-interview/